Partner hotel
Page updated: 17 August 2019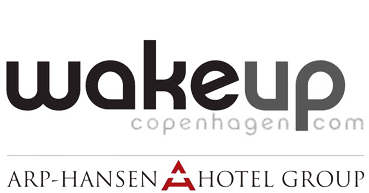 Stay & work in the heart of Copenhagen
Convenient location with direct public transport access
Due to Copenhagen's popularity and two big conferences overlapping with REFUREC, hotel options are very limited. However, our colleagues from Denmark did an excellent job negotiating a deal with our partner hotel "Wake Up", all details below. Booking deadline is 16 AUGUST. Any booking requests after 16 August will be based on availability at the hotel.
Booking deadline has passed – you can still send a request. We will try our best to secure a room for you.
Standard double room: 175€/night (including breakfast and wifi)
1: Please send an email to danilo.krahl [[at]] refurec.org indicating your name and booking dates.
2: We will confirm your room and provide payment details.
Explore the beautiful city of Copenhagen and relax at the comfortable space of Wake Up. The hotel is located in the vibrant heart of the city and is easily accessible by public transport. It takes 20 minutes walking to the workshop venue or 10 minutes with public transport or 6 minutes cycling.